I know I haven't reviewed anything here, but I also haven't stopped reading. Thing is, there are many books I've read since my last one. Here's a list of read books since May 3rd:
1984 – George Orwell
The Jane Austen Society – Natalie Jenner
De Erfenis van Mozart – Femke Roobol
A Plain Death (Appleseed Creek Mystery #1) – Amanda Flower
Man Tiger – Eka Kurniawan
Animal Farm – George Orwell
Wat Jij Niet Ziet – M. J. Arlidge
In Hechtenis – Nicci French
In Retraite – Carla De Jong
Love and Murder: The Lives and Crimes of Bonnie and Clyde – David Kennedy
Gebroken – B. A. Paris
De Vrienden van Matty & andere spannende verhalen – Nicci French & Camilla Läckberg
Verlies – Nicci French
Haar Laatste Woorden – Linda Green
Avonturen Bestaan Niet – Simon Gusman
Grand Hotel Europa – Ilja Leonard Pfeijffer
Mensen Die Weggingen – Nicci French
Het Meisje In Het Ijs (Erika Foster #1) – Robert Bryndza
Lucy's Coming For You – Ashley Beegan
Wie Niet Horen Wil – Nicci French
The Nesting – C. J. Cooke
De Stalker In De Nacht (Erika Foster #2) – Robert Bryndza
De Uitnodiging – W. Paul Young
See? It's become hard for me to review them one by one. However, I'll try to do it on my next review posts, and in this post I'll pick my favourite out of the list.
1984 – George Orwell
a dystopian novel. We dig into a world where our every movement and words are being watched by authority, and a world that wants us to think and believe that 2 + 1 = 2. Or whatever results it gives. This book gives me many controversial thoughts! I think you should read it as it's relatable to today's world.
The Jane Austen Society
A group of people came together to preserve Jane Austen's home and legacy. This is a very interesting historical fiction book, although I doubt that those new into this genre will find it fascinating to read.
De Erfenis van Mozart
It's a Dutch language novel. It means "The Inheritance of Mozart". You can guess that it's about Mozart and his wife, Constanze Weber. It's about what Constanze did after her husband has died. This book is very interesting for those who are absolutely not familiar with Mozart's life.
A Plain Death (Appleseed Creek Mystery #1)
It's about a geek girl who got a job in Appleseed Creek, which is an (fictional) Amish country in Ohio. She somehow became involved in accident event which led to murder. Although it's a mystery book, it's surprisingly relaxing to read. This book is good if you want a simple, understandable English. It's easy to read and I like its plots. Also good for early teenagers and Christian family. I myself had never read something like this before, but I'm glad I do now.
Man Tiger
In Indonesian: Lelaki Harimau. It's about a boy who has some sort of supernatural tiger in himself. I think that this is one of the best Indonesian literature novels.
Animal Farm
It's about a farm where animals felt mistreated by their owner. Together they worked to get him out of the farm. They strived for freedom and equality only to form another sort of authority and establish another rules after rules. Another novel by George Orwell that brings controversial thoughts on my mind. If you haven't read any of Orwell's books, what are you waiting for?
Wat Jij Niet Ziet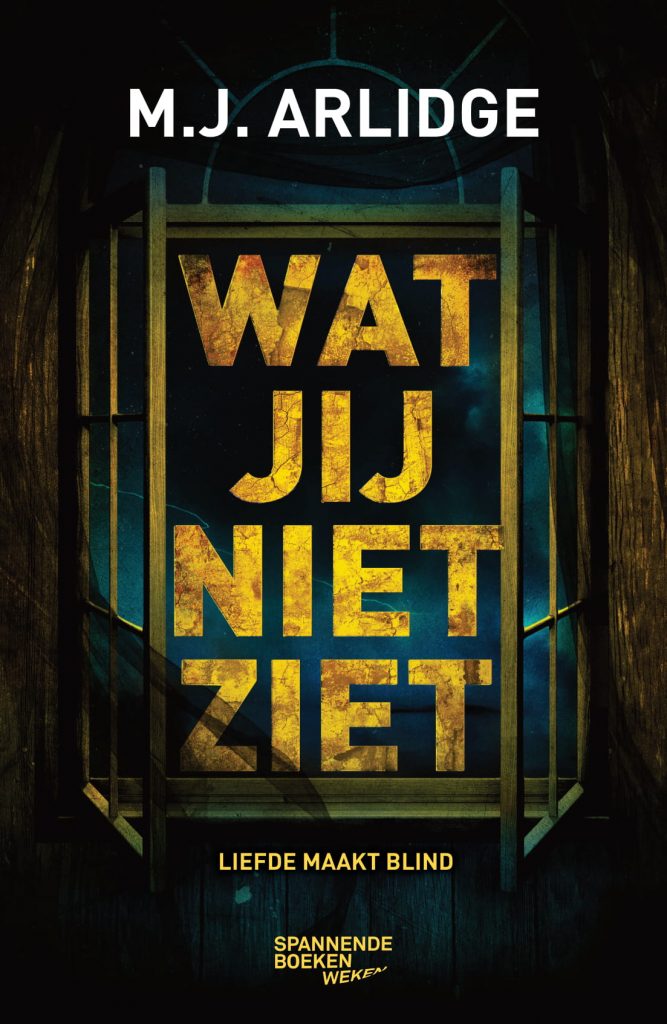 A Dutch translated book, literally means "What You Don't See." The original title is "Love Is Blind." It's about a blind woman falling in love with a man only to realise who the man actually is. For a short story, this thriller is a nice quick read.
In Hechtenis
It's "House of Correction". Tabitha Hardy fights for her innocence from behind the bars. It's about a woman who stands up and fights for her innocence against all the judgmental people around her in the village. This psychological thriller novel was released in 2020, when we were in lockdown. I have enjoyed reading it! However, this might not be a good introduction into Nicci French. If you're not familiar with this author duo, I recommend you to read the whole Frieda Klein series. For Nicci French's fans like I am, this book was just an instant buy. I had to have it. I meant, I make use of Kobo Plus subscription service and I knew that this book will be available to be read in Kobo Plus, but I've instantly bought it because I didn't want to wait :3
Love & Murder: The Lives & Crimes of Bonnie and Clyde
As you can tell, it's a non-fiction book about this criminal duo Bonnie and Clyde. I read this for a research.
Gebroken
Original title: The Breakdown. Despite having been warned by her husband, Cass still took a shortcut to home: which is driving through the dangerous road in the woods. She saw a woman stopped her car but she didn't stop to take a look/help. Then the next morning she noticed that the very same woman she's seen last night passed away. And she's one of her friends.
It's another interesting read by B. A. Paris. But if you've read her other books, you would be familiar and suspicious about one specific character and could probably guess what would happen next. I think that the more books you read by one specific author, you'd be familiar with their writing style, but also with how they plotted the story, and the why's. Reading B. A. Paris books made me think that the author has (pardon) been through a domestic violence in her past.
De Vrienden van Matty & andere spannende verhalen
Dutch: Matty's Friends & another exciting stories. Short thriller stories in one book written by Nicci French and Camilla Läckberg. For a short story, this thriller is an exciting read!
Verlies
I have searched everywhere on internet but couldn't find an English version of this book, but it's another book written by Nicci French. I know that this is not their new book, this is a re-read as I had listened to its audiobook a few years ago but I got distracted and didn't remember the story. Verlies means Lose. But this is not the same as "Losing You" (one of NF's books). It's about a married couple and their son facing the death of their younger son. I like the twist and this is an interesting short thriller.
Haar Laatste Woorden
In English: "The Last Thing She Told Me". What would you do or think if your grandmother's last words to you is:"take care of my babies!" before she passed away? Nicola first thought that she meant her fairies miniatures in her garden. But when one of her daughter found a human bone, she began to questioning about what her grandmother had done. This caused her to find out the whole truth about her family. It's an intriguing, and a moving story.
Avonturen Bestaan Niet
"Adventures Don't Exist." This is in a philosophy genre. I don't know if there's an English version of it, but it tells that we're all addicted to adventures. The most famous and successful books and films are adventure stories, the main characters are full of adventures and we are collectively fascinated by adventure life of famous people. We ourselves also want to have adventures. Who doesn't dream about switching their every day's life for a big, compelling existence? This is in principe a good book, written by guys who watch Star Wars, and Star Trek, until almost all pages contained Star Wars. Or Star Trek. Or another Star Wars. Sometime Lord of the Rings.
Grand Hotel Europa
This is a Dutch language roman. This book has been translated to a few other languages except English. At least I'm not aware that there's an English version of it. This book is written beautiful in detailed, too detailed that I lost what I was reading a couple of times. This book has been nominated for the NS Public Price 2019, but I didn't enjoy reading it.
De Mensen die Weggingen
The People Who Went Away. Another thriller of Nicci French that I had thought I had already read. This is about a murder, told by a little girl. Or I better say: the story is told from the point of view of a little girl, age 8. It's a very exciting short read!
Het Meisje in het Ijs (Erika Foster #1)
The Girl in the Ice. This is the first book from Erika Foster serie written by Robert Bryndza. A body of a young girl has been found at a park. D. I. Erika Foster has been called to led the murder research. Reading this reminded me so much of Frieda Klein (Nicci French's). The similarity:
Frieda Klein almost always turned off her mobile phone while Erika Foster asked to have a mobile phone that still had buttons (not a smartphone)
Frieda Klein walked around the city and told about the rivers. Erika Foster drove in her car around the city and told about people
Regardless of their professions, both of them were not believed by the police/head detective, so both of them went to do their own research
Both of them got stalked
I love the whole Frieda Klein series from Nicci French. Reading this book made me think that Frieda was back. I had to pinch myself and say,'hey, this is Erika! Not Frieda! Wake up!!' This first book from the series has convinced me to read the second one.
Lucy's Coming From You
It's about a young woman who questions her sanity when a violent patient Lucy Clark disappears from a hospital. I had a high hope for this book as there are so many praises in the reviews, but I had to disappoint that the story has no depth. For a quick read, this book is interesting, but for readers who expect a thorough and compelling plots, let this be a warning: don't expect anything. Just read and let it amaze you 🙂
Wie Niet Horen Wil
In original title: The Unheard. Wie Niet Horen Wil literally means: who doesn't want to hear. Yes. This is the newest book of Nicci French. And yes! At the time I read and wrote this (September 10), this book is not released yet. "Is it a Netgalley book?" I hear you ask. Nope! I'm so proud of the Dutch publisher now because they have released this one months ago! (Had I said that I love NF's books???). When Tess, a single mother, found a "dark" drawing by Poppy, her daughter, she's convinced that her little girl might have witnessed a murder. I felt sorry for Poppy. All I want when I was reading was hugging her. I love this book even though I am not satisfied about how it ended with Jason.
The Nesting
Lexi Ellis takes a job as a nanny by a family of an architect Tom Faraday. What unique from this job is that she'll be flying to Norway. A new adventure, thus. So, Lexi, who is so desperate to leave her old life and wants a change, faked her job application by taking an identity and CV of another woman named Sophie Hallerton. She obviously had to "act" like Sophie, including her accent and what she's done in her life. This is a Netgalley book. I love how the author summoned me to the greenery of Norway. And it's very chilling to read! If you search for a fitting book for the month October, I recommend to read this!!
De Stalker in de Nacht (Erika Foster #2)
The Night Stalker. The second book of Robert Bryndza. I have told earlier that the first book has convinced me to continue to the second one. This book is about serial murder of someone who has been hurt by spouse. As a reader, we knew who it is, but not as Erika and her team. Having read the first book I could already tell how the author made and divided the plots. The story, while written in detail, is very predictable and I knew what would happen to Erika in the end like I had expected that it would happen. And yes. It literally happened! Doh. While it's still a good, fast-pace read, it's actually the same…..the same shit, just different people. Woops.
De Uitnodiging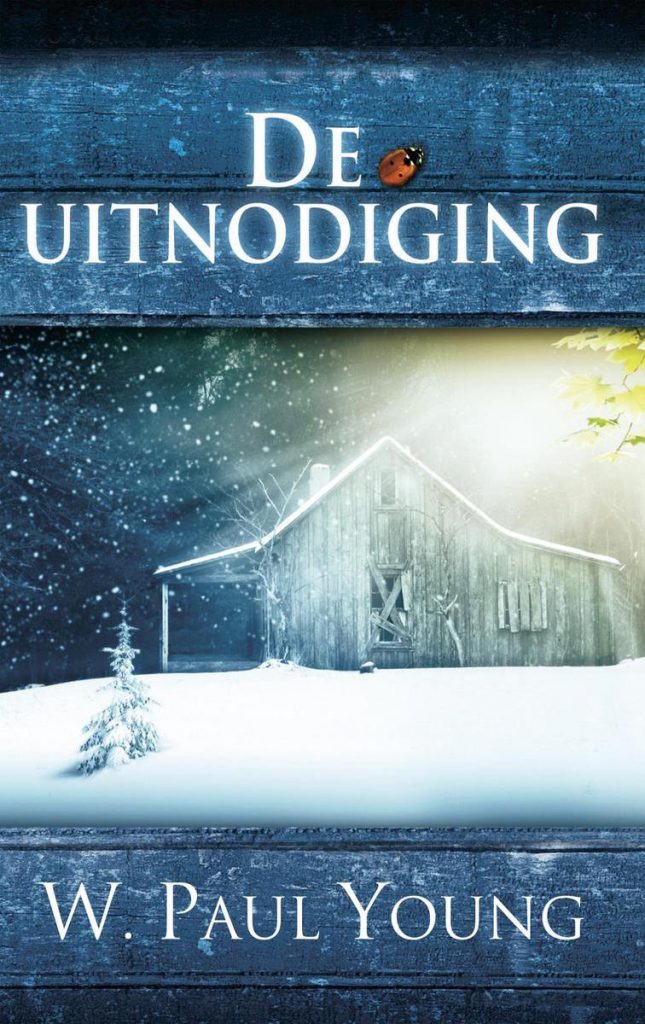 Have you ever received something from a total stranger? Well, I do. But this time it's unique. For me. This book titled "The Shack." It's about Mack, a father who was angry at God and who has lost his little girl. I won't tell any further detail, but if you're a Christian, this book is not a book one can put down.
So, these are the books I've read since May 3rd this year. 23 books in 3 months. Yeah. I don't read that fast. From these books I love 1984 and Animal Farm by George Orwell the most.